Five Reasons Why Teenagers Should Listen to Classical Music
By

Naomi Franklin

on December 27, 2012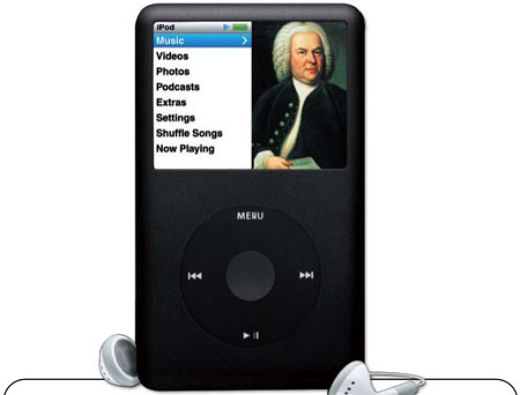 Rock, pop, rap - those are cool music genres. But classical music? That's for old people. At least, that's what many of my peers think. They only embrace pounding, repetitive instrumentals and breathy, whiny vocals - and so miss out on the richness of classical music. Here are five reasons why my generation should listen to classical music:
1. Classical music "makes you smarter." Although classical music doesn't literally enlarge your brain or turn you into Einstein, its orderly structure refreshes your mind. Rock music is loud and repetitive, exuding emotions of unrest and chaos. Classical music is organized and intelligent. I say "intelligent" because it takes extreme intelligence to compose a classical piece. Each little part fits together exactly; every instrumentation, every note, is placed exactly. An excellent piece of music reflects the intelligence of the composer and creates an environment of peace and order perfect for academic work or logical thinking.
2. Classical music enriches your emotional experiences. We're teenagers. We're the most moody, emotional people around. But the music we listen to doesn't lend value to our experiences. The majority of pop music sounds the same and expresses the same two emotions: happiness over love and depression over break-ups. Life is more than that - trust me. Classical music is extremely diverse; it expresses hundreds of different emotions. Listening to a certain piece makes you feel a certain way; the right piece of music at the right time holds tremendous power. (I will explore this more in a later post!)
3. Classical music inspires creativity. Electronic media is taking over today's world. We spend less and less time creating and more and more time consuming. When we come home from school and relax on the couch, we find ourselves automatically turning to our iPhones, tablets, and laptops for entertainment. Our brains are dying; we're forgetting how to be creative. Classical music inspires us. Music alone won't teach you how to design a card, write a poem, or build a chair. But music WILL offer you appropriate inspiration. I write poems based on classical music. I listen to beautiful pieces, and my emotions respond; music calls me to create. Classical music is both orderly and emotional - the perfect environment for creativity. Next time you're bored, listen to a classical piece and let me know what you're inspired to do. (Inspiration is not necessarily the desire to do a certain project - it may take the form of an idea, a thought, or a feeling.)
4. Classical music is moral and lovely. Much (though not all) pop music has swearing and explicit references. My dad and I get pretty angry when we hear a good pop song with a creative melody and interesting chord changes that forfeits itself for a dirty word or immoral reference. We never listen to pop radio in the car because it's just too dirty. It's not safe or healthy. But classical music is. Classical pieces are clean and lovely. That's what teenagers need to dwell on - things that are true, noble, right, pure, lovely, and admirable (Philippians 4:8). The world offers us enough temptation; we needn't increase our load by meditating on sinful lyrics. 
5. Classical music reflects the qualities of God.
a. Order: "For God is not a God of disorder, but of peace" (1 Corinthians 14:33). Classical music is carefully organized and ordered, just like our Creator.
b. Intelligent design: "[God] founded the world by His wisdom and stretched out the heavens by His understanding." God is a brilliant creator. He spread out rivers, built mountains, crafted flower buds, and designed the human body. His Word is perfect and true; every word counts, every word has meaning. Classical music is similar. Composer are intelligent designers. Every note counts toward the meaning of the piece. 
c. Excellence: God is perfect in all that He does. His work is inherently excellent, because He is inherently excellent. He doesn't get lazy and decide to just throw things together - His work is perfect. Classical music exhibits excellence. Composers write carefully and meaningfully to produce a beautiful piece that is as perfect as possible. (In contrast, many pop songs are thrown together overnight.) 
d. Creativity: Our God is creative. Look at His creation! Nature is diverse and unique; no two people are alike. Classical music uses this same creativity. Unlike pop music, classical music does not conform to an extremely simple design, but demonstrates a huge variety of keys, chords, melodies, and moods.
e. Beauty: "Honor and majesty are before Him; strength and beauty are in His sanctuary" (Psalm 96:6). Order, intelligent design, excellence, and creativity result in astounding beauty. Our God is astoundingly beautiful. The ordered, intelligent beauty of classical music reflects the character of God.