Sing the Word
Planting the Word of God in the Hearts of Children through the Art of Music
Sing the Word® is a series of powerful Scripture memory songs for all ages that employ a wide variety of colorful musical styles from around the world. Music is a glorious, creative art, a reflection of God's image in us. Therefore, we strive to create recordings of the highest musical integrity and quality that will not only provide an enjoyable aesthetic experience and cultivate appreciation for music of diverse styles and cultures, but also enable listeners to memorize Scripture effortlessly and permanently. We look forward to sharing our music with you.
Sale! 15% Off All CD's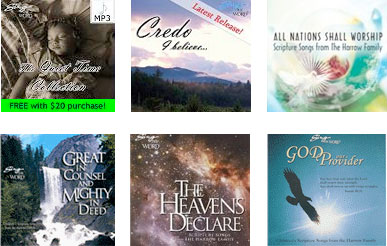 To learn more about Sing the Word and purchase or sample recordings from our premier Scripture Music series, visit us at  www.singtheword.com.