Introducing Kids (And Yourself Perhaps) To Art Music
By

Steve Harrow

on October 13, 2012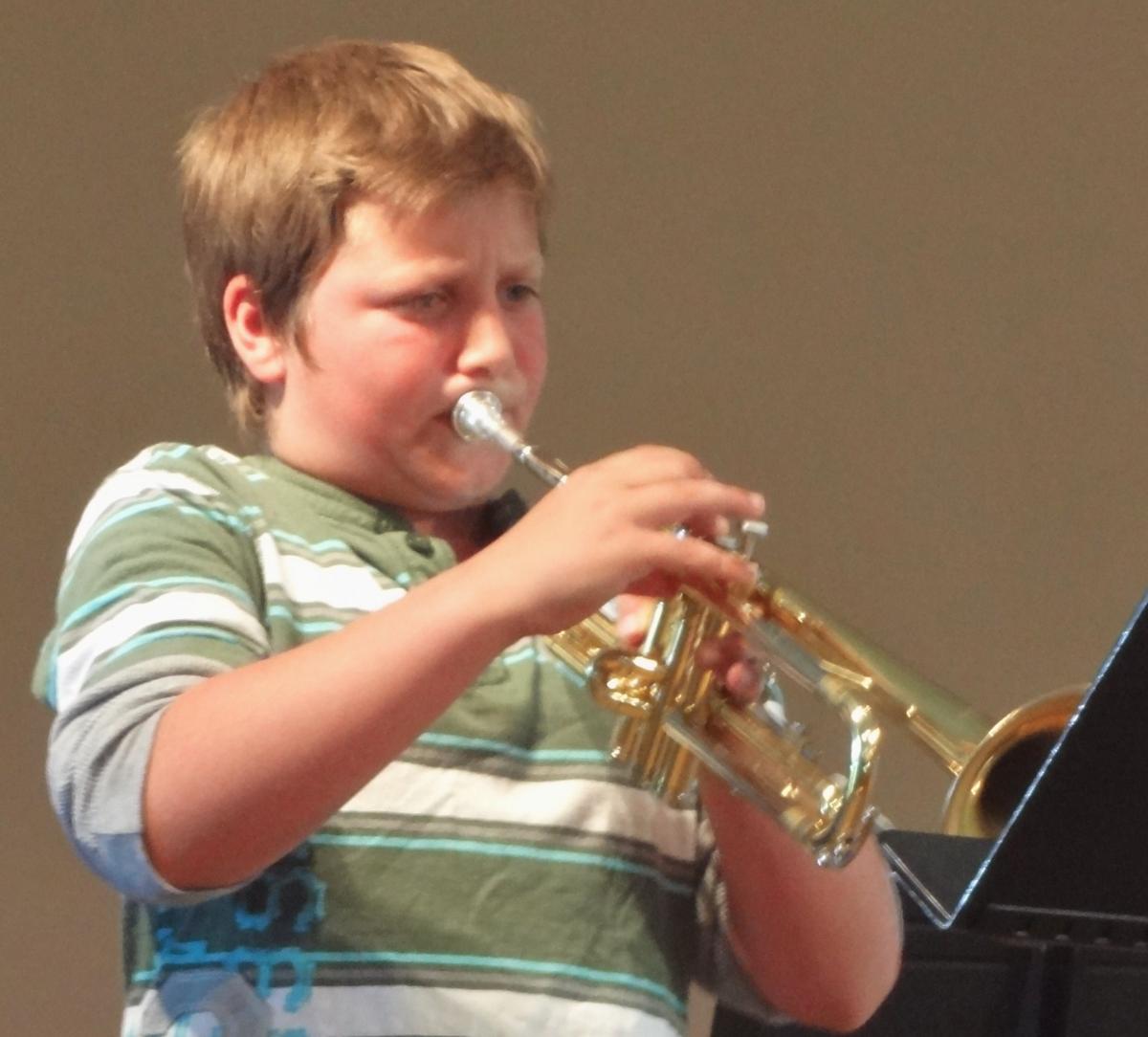 We recently received a tough question: "How would you suggest introducing classical music to kids who claim not to like it?" This is a common problem for many parents; their children's musical tastes are rooted in pop culture. This does not necessarily mean that kids are listening to trashy stuff. In fact, their favorite music might be K-Love's Contemporary Christian Music offering (CCM). Music of this type does indeed have a vital function—to promulgate the gospel through the popular venue of the rock band. There is nothing "evil" here (as some have argued), but this is what we call "functional" music. Functional music artists create for reasons other than aesthetic value, while classical music composers create for beauty's sake. When we speak of "classical" music, we do not limit the term to music composed during the Classical Era (about 1750-1820 - Haydn, Mozart, Beethoven). Rather, we mean music written for its artistic value ("art" music), with or without a verbal message. In fact, the music itself is often the only message. Generally, art music does not resonate with our culture. People more easily relate to a song with a clear message, a simple melody, a repetitive chorus, a well-defined beat, and a high energy level.
These elements are pop music's specialty, and they are available everywhere we turn. If we want to expose our kids to art music, we have to realize that we are going against the tide of popular culture. But we can be wise. We should consider what is attractive about pop in order to lead our kids to richer expressions. Since the power of pop music is its message, the first art music we offer should also be tied to a clear message, i.e., "program music." For children of any age, we recommend the following: Peter and the Wolf (Prokofiev), Carnival of the Animals (Saint-Saens), The Story of the Orchestra: Listen While You Learn, and the Classical Kids Collection (DVD series about famous composers). (Suggested resources for these and all our recommendations can be found in the Resources link - choose Document Library > Musical_Kids_Resources.pdf.) 
Jazz is America's great musical invention, with roots in slave field hollers of the Civil War, the blues, and European classical tradition. This is another form of art music, created not for "mass sales" but created from the heart, for beauty's sake. Get familiar with your local jazz station, and if your library has The Smithsonian Collection of Classic Jazz - borrow it and listen! Kids with a steady diet of pop music will be drawn to jazz because of the common element in both types of music: the continous beat which drives the group. But this is not like the "pop music formula". Rather, the personal statement of jazz players comes through loud and clear with a high degree of skill and imagination.
Another enriching type of program music will grab your child's attention: music written for film. Has your family seen the Chronicles of Narnia series, Gettysburg, Gods and Generals, or Lord of the Rings (for older kids)? These movies (among others) have compelling orchestral scores which can be purchased on CD. As your kids listen to these pieces, their imaginations stir as they tie in the plot with the music.
When riding in the car, do a "variety" concert: have K-Love, the classical station, and the jazz station already queued up on your radio's memory slots. Change stations after each song/piece. You can even ask basic questions like, "What makes this music different from the other we just heard?" "Which one do you like better and why?" I have done this countless times with my kids. You should not be negative about their "fast-food" listening habits (pop). Just model appreciation of all styles and share with them what you like about each. You don't have to be an expert— just listen and communicate to them what you hear.
These suggestions are easy, simple, effective ways to direct your kids' minds and ears to appreciate music which stirs the imagination. Don't forget to download our Musical_Kids_Resources which lists books, recordings, and DVDs for all ages. Feel free to comment and let us know what has worked for you. We have much more to say in this series of discussions. So stay tuned!